Welcome to botley, folks!
27 Curtis Industrial Estate, Oxford, OX2 0LX. Thursday 5-11pm, Friday 4pm-12am, Saturday 2pm-12am + regular events!
This was our first ever site, set up in late 2016 and home to our first 1000L brew kit. In January 2017 we opened the doors to the taproom, and since that time we've grown to Tripadvisor's #1 nightlife destination, hosting a wide range of events including live music, festivals, yoga, community fundraisers, weddings, business conferences, live wrestling, and everything in between.
Grab a hand stretched pizza from Proof Pizza while you're here - made with sourdough bases from our bakery.
Upcoming events at this venue are shown in red in the calendar below!
frequently asked questions about the taproom
WHAT CAN WE DRINK?

Our bar is fully stocked with an array of drinks. We serve our own Tap Social brewery beers, a rotation of guest craft beers, a wide range of spirits, wines, ciders, cocktails, soft drinks, non alcoholic beers & spirits, and more.
WHAT CAN WE EAT?

We serve hand stretched, wood-fired sourdough pizza using dough made at our bakery, Proof Social Bakehouse. We also serve a selection of snacks and sweet treats which rotate regularly. Pizza is served every Thursday, Friday and Saturday, and for most of our additional pop up events. If you want to be sure of what's available when you're coming, pop us an email here and we'll confirm!
WHAT'S THE DEAL WITH YOUR EVENTS?

We host a huge range of events and live music. Most of these can be found on the calendar above (scroll up!).

Most of our events held on Thursdays, Fridays and Saturdays are free to attend and open to the public - so please just rock up and enjoy! Occasionally we host ticketed events, which will be noted on the event listing.

We're always on the look out for new bands, DJs, comedians, performers and groups to entertain us and our guests. Pop us an email here to chat with our events manager about opportunities!

The vast majority of our events are family friendly, though from 9pm we ask that anyone under the age of 18 is accompanied by a parent or guardian.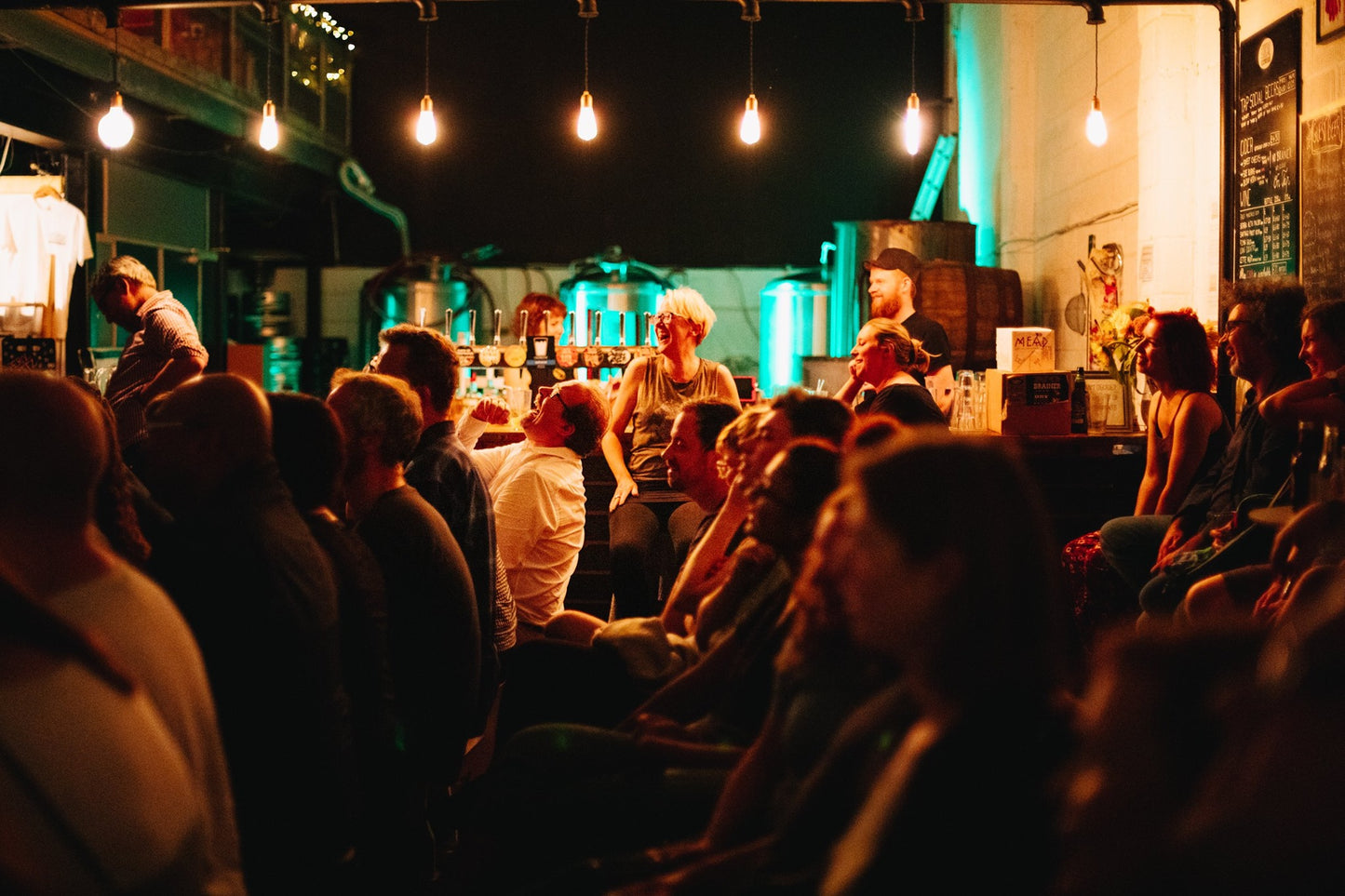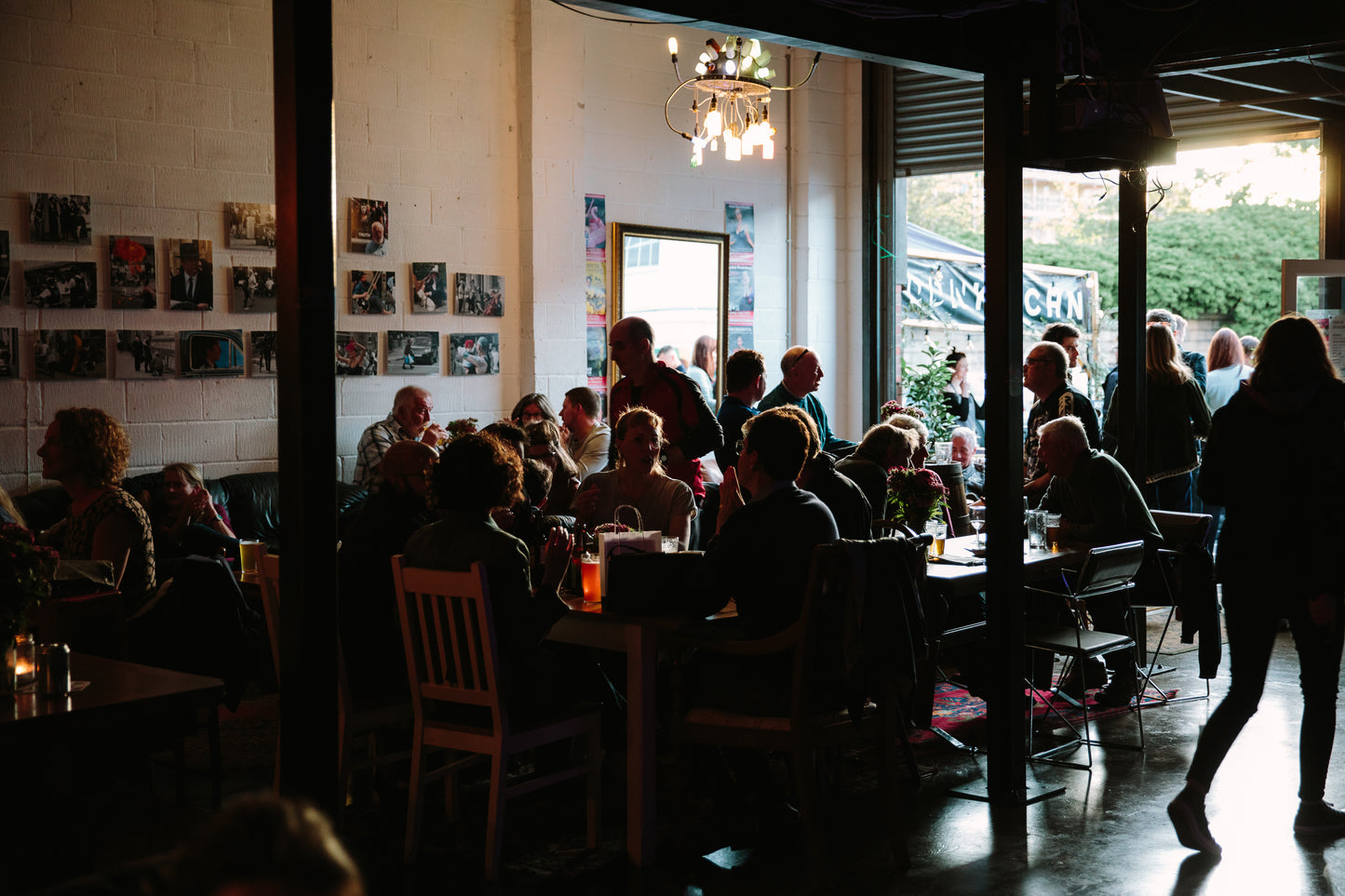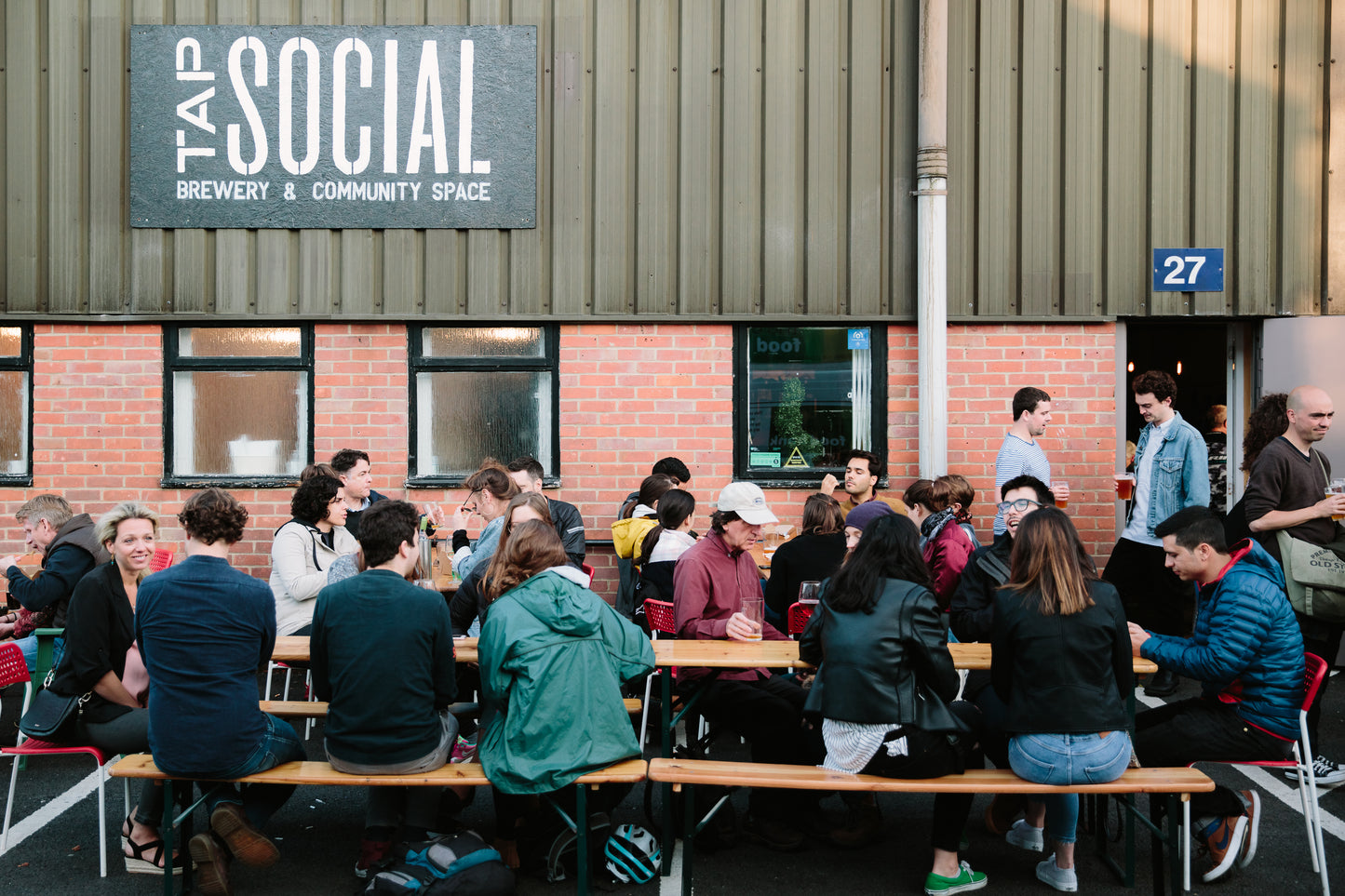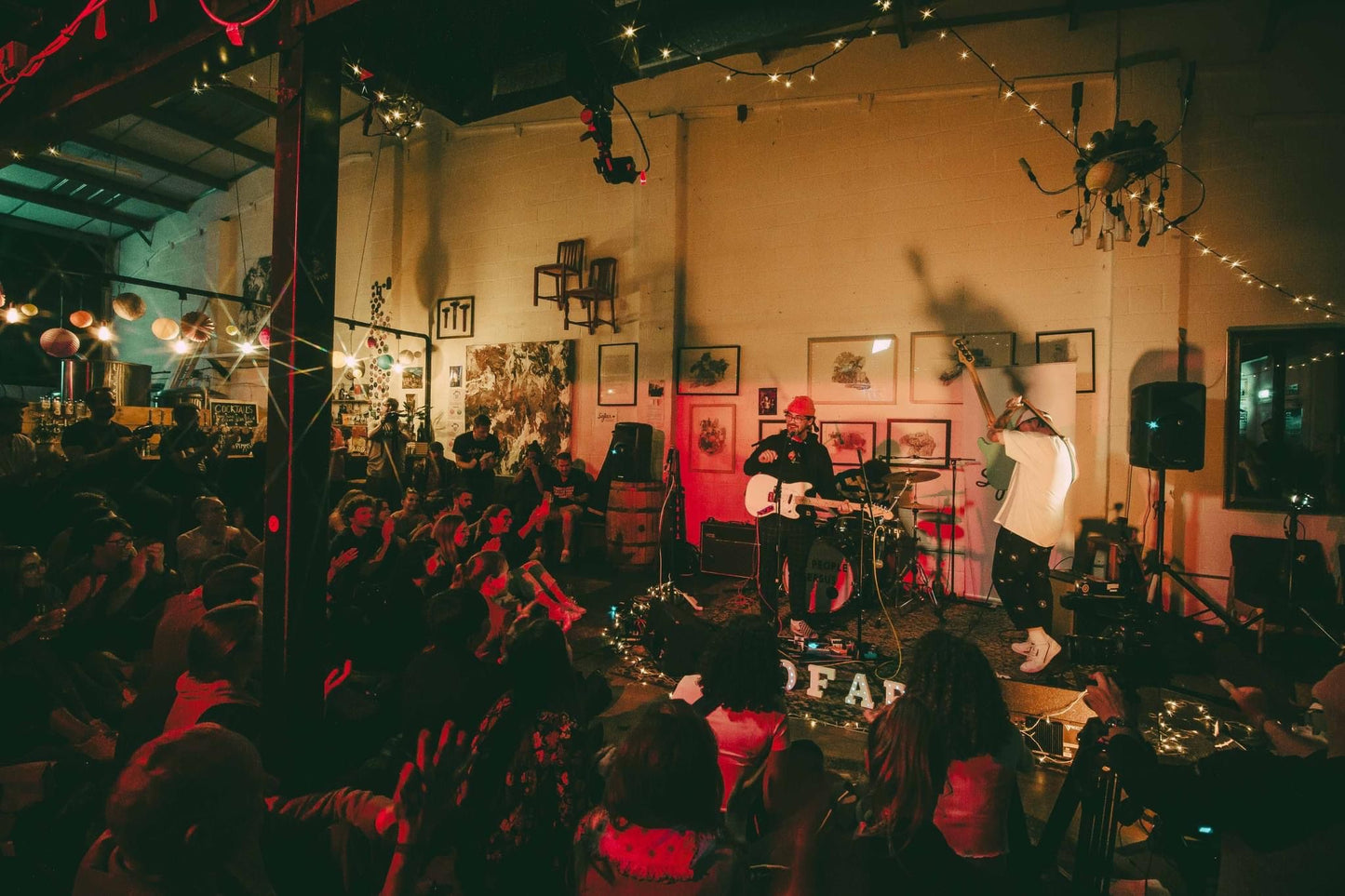 PRIVATE HIRE
We offer private hire for groups of all sizes. Book a space or the whole venue for your birthday party, wedding reception, business event, fundraiser, Christmas party, or anything else! Pop us a message through the button below and we'll get back to you asap with what we can offer.
"My husband and I have always loved Tap Social so when we got engaged it was top of our list. Tess was incredible! She held our hand every step of the way, was happy to meet with us as often as we wanted. She went above and beyond in every element of the day. She had fantastic ideas about what to do on the night. On the day, her and the incredible staff decorated the whole venue and took care of everything. It was a wonderful experience and I could not have wished for anything other than what Tess and the team created for us!" Lucy and Joe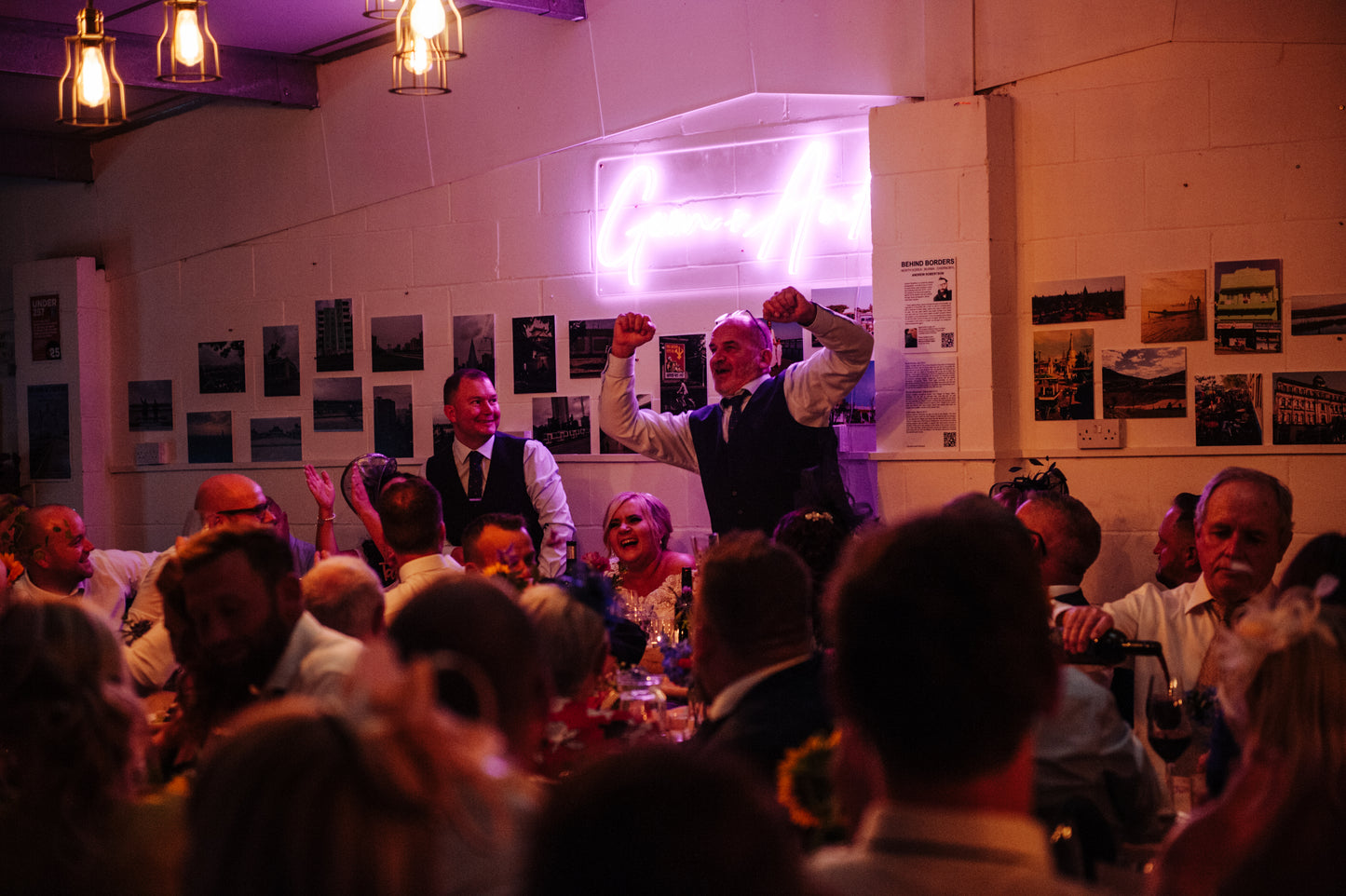 Our spacious taproom accommodates up to 250 people standing, or 125 people seated. With flexible table arrangements and two floors, the venue is suitable for both small, intimate receptions, as well as large parties. The taproom offers a bar on both floors, ample space for outdoor seating, and a funky brewery backdrop for your wedding photos.
come one, come all!
Dogs, kids, grandparents, everyone is welcome.
We're always open Thursday 5-11pm, Friday 4pm-midnight and Saturday 2pm-midnight, plus regularly open more days for events shown on the calendar above.
See you soon!